Our Environment
Milkshake Montessori implements Vertical grouping which is characteristic of the Montessori approach and is in recognition of the fact that children learn and develop at different paces from their physical, emotional, social and cognitive development. Through this method children are able to gain invaluable additional skills in learning how to look after those younger than themselves as well as be motivated to explore beyond and see their peers as role models; not only the adult. For this reason children are not grouped solely by their chronological age as vertical grouping allows for an environment that is also supportive of having older siblings help younger siblings within the same space, developing their relationships. 
Mango Room – 6 months to 23 months
(Infant & Toddler Community)
We have a unique Infant toddler environment which is specifically designed to nurture and foster the needs of children under the age of 2 years, located on the first floor.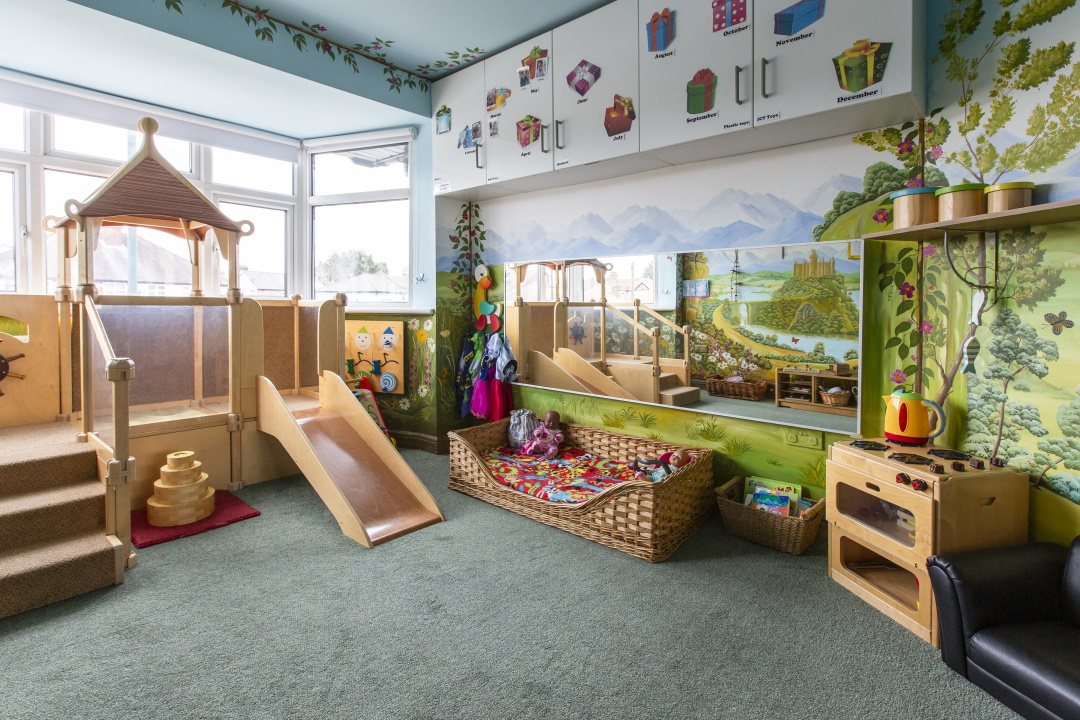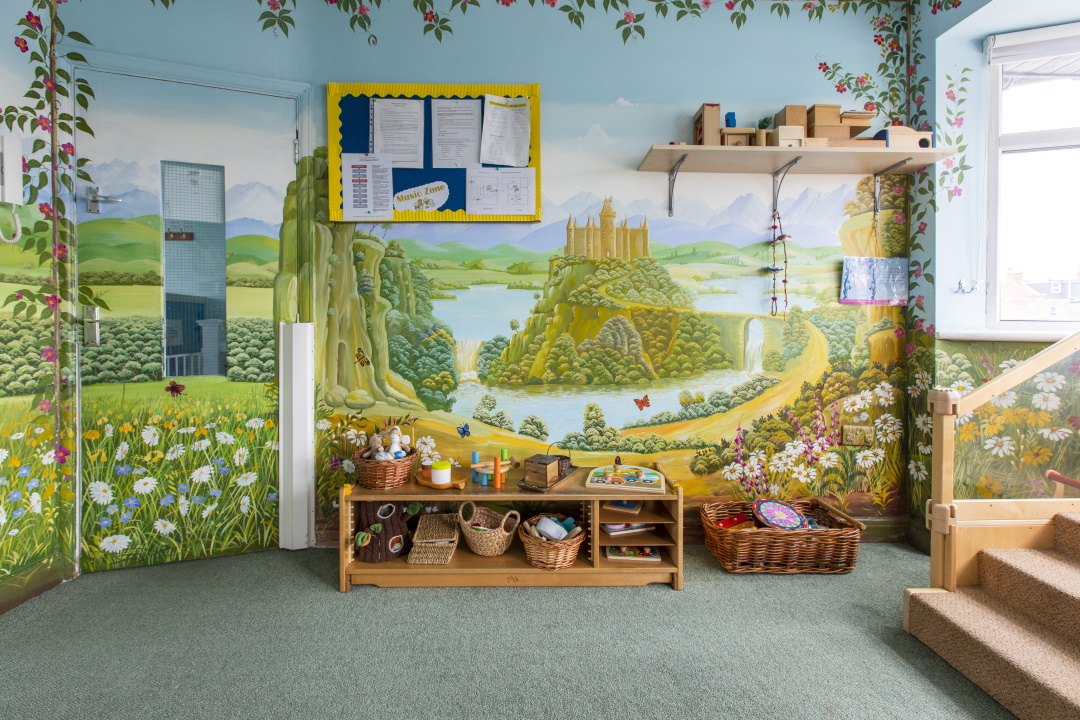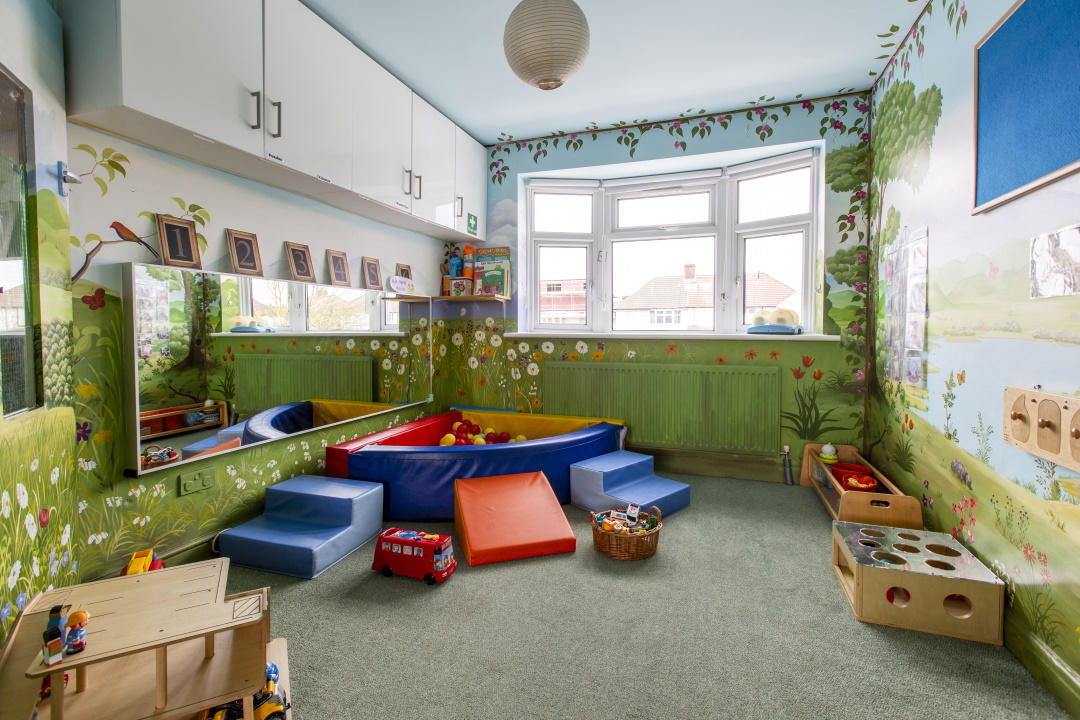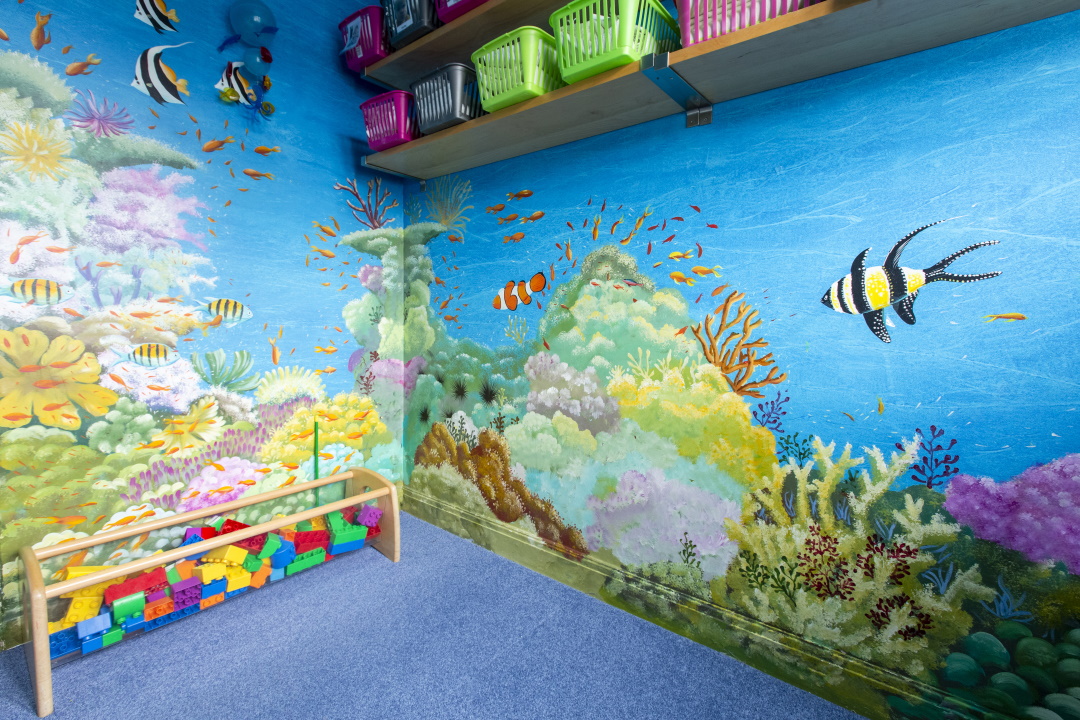 Banana & Strawberry Rooms – 24 months to 4 years
(Preschool Room)
Our preschool environment is modelled on the Montessori principle of vertical age groups in which children of the ages 2, 3 and 4 are able to interact with each other and move between the two classrooms located on the ground floor.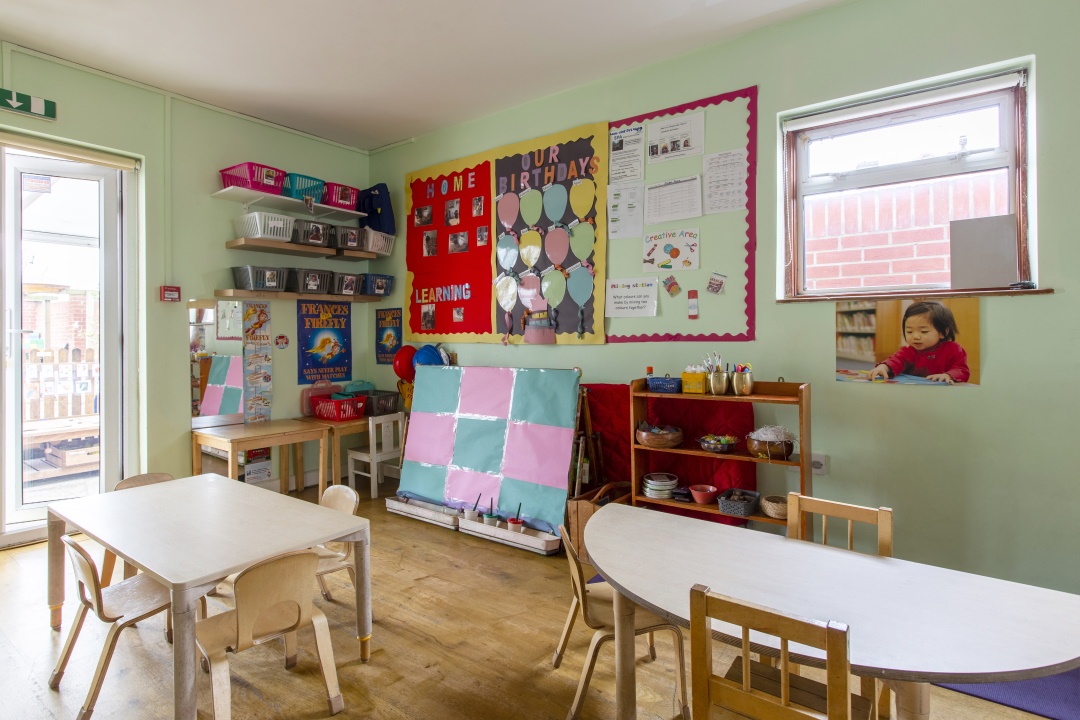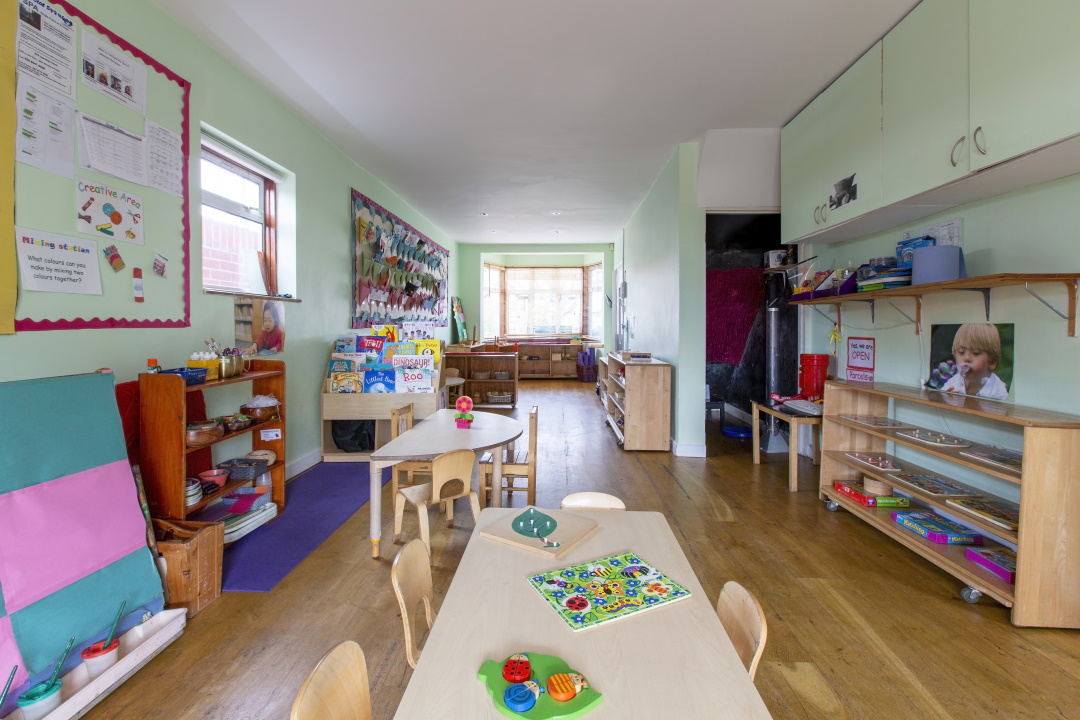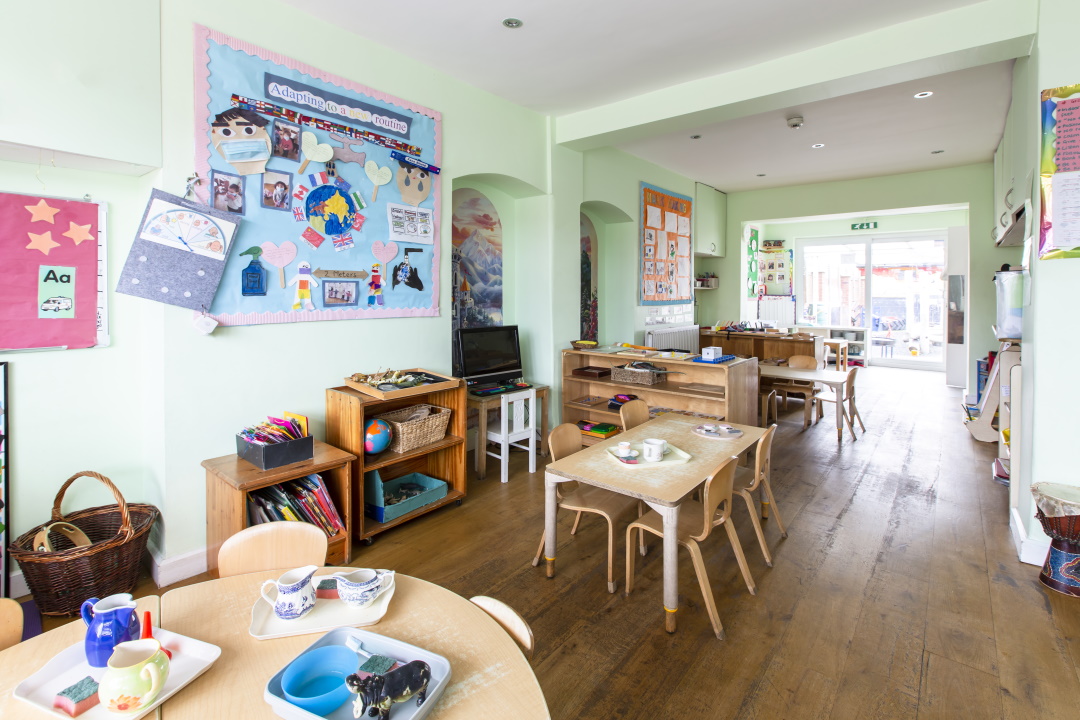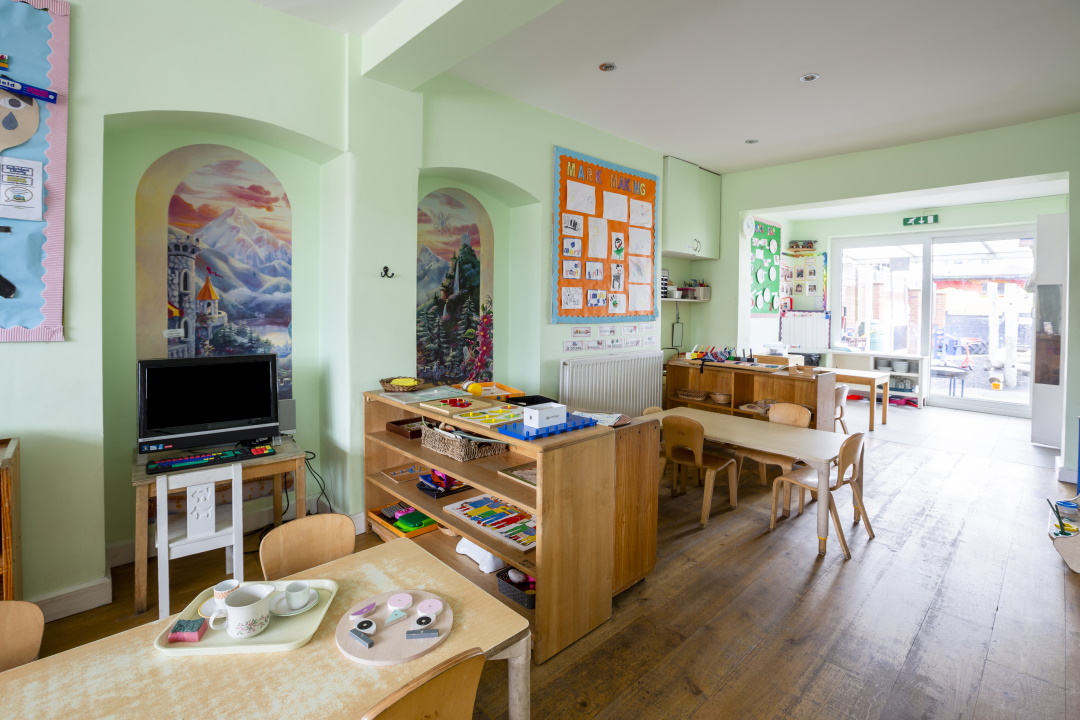 Garden
Our garden is shared between all the classrooms and is used all year round. Providing the perfect fun play learning opportunities for your child's holistic development which includes a large climbing frame, treehouse, sandpit area, water play, digging, mud kitchen, vegetable/plant patch and running and cycling paths.