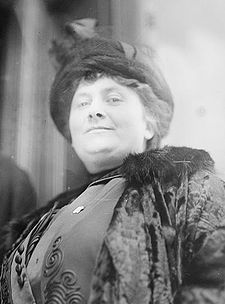 Dr. Maria Montessori was born in Chiaravalle, Ancona, Italy in 1870. She was the first women to graduate from The University of Rome La Sapienza Medical School, becoming the first female doctor in Italy.
After becoming intrigued with trying to educate children with special needs she began a post-graduate research degree into the intellectual development of special needs children. She later developed what came to be called the Montessori Method as an outward growth of her studies by extending the application of her successful techniques to children without learing and development disabilities.
In 1906, Dr. Maria Montessori was well-known enough that she was asked to head a day-care center in Rome's poor San Lorenzo district. She used the opportunity to observe the children's interactions with sensorial materials (materials developed to appeal to the senses). Based on her observations she would refine and develop new materials with which the children could work. It is this self-directed, interactive, materials-centered approach, where the teacher mainly observes while the children select objects specifically designed to impart conceptual frameworks and skills that is the hallmark of the Montessori method of education.
With the 1907 opening of Dr. Montessori's first school in Rome, her surname - Montessori - became associated with schools applying her educational approach and educational materials in schooling tailored to children's developmental needs.